Saturday, January 15, 10:00 AM, General Meeting: Volunteer Task Force Recommendations to Nevada County Law Enforcement
The first Branch meeting of 2022 featured Pauli Halstead, Rick Robins, and Itara O'Connell, members of a volunteer Community Oversight Task Force, a subgroup of the Peace and Justice Center of Nevada County. Halstead presented recommendations to bolster community safety through community policing, Crisis Response teams, police training, and increased community involvement. Their goal is to ensure that incidents, particularly involving the mentally ill, are handled with compassion and professionalism. Below are photos of some meeting attendees and the Media Center set.
---
Wednesday, January 19, 2022: Roe v. Wade–Past, Present, Future, a Presentation sponsored by Business & Professional Women
There is law enforcement and there is law. A law enacted in January 1973, whose basis came to be known as Roe V. Wade, enabled women agency in reproductive decisions. Since then, this law has been under a concerted attack to overturn its legitimacy. We have Ruth Bader Ginsberg, who was an academic professor of law at the time, to thank in large part for its enactment in1973. Now we have a completely different Supreme Court and a real threat to this reproductive rights victory, which has been in force for nearly half a century.
This timely event will be presented by Sofia Pedroza, the Glen Sato and Hope Nakamura Legal Fellow at the Planned Parenthood Affiliates of California. For nearly a decade, Pedroza has focused her legal career around reproductive justice. Also participating is AAUW member Elaine Sierra of Nevada County Citizens for Choice, who will share information about Nevada County's medical clinic. All are welcome. Find the Zoom link at http://www.bpwnevadacounty.org.
December: In Lieu of a Holiday Party!
As was the case in 2020, 2021 was again a time to spread some holiday cheer to those in need. AAUW members participated in two organized efforts, one for Women of Worth and the other for girls supported by Friendship Club.
Early this month, members provided gifts and holiday cheer for 13 families – some 55 children and adults. Guided by the families' wish lists, members put on their elf hats and went to work to do their best to make wishes come true. In the end, some 55 festive bags were filled with toys, games, legos, puzzles, art supplies, clothes, gift cards and much more. Susie Monary-Wilson collected the bags and delivered them to WOW representatives: April Feiden (WOW Director of Operations) and Trisha Cole (GO Volunteer) for distribution.
In addition, members of the Mostly Fiction Book Group decided to purchase books for girls supported by Bright Futures for Youth. Mostly Fiction Book Club Leader Robin Laverty-Reves delivered the donated books and book gift certificates to Bright Futures for Youth staff December 20.
In-Person
November Meeting: A Professional Reporter/Journalist Gives Her Take on Today's Challenges
November's general meeting was held at Peace Lutheran Church, 828 West Main Street, Grass Valley. The meeting's guest speaker Bryhonda Lyons, of Calmatters, a major media nonprofit news service, based in Sacramento, covered the critical importance of assessing news sources as commentating or journalistic or a blend of both. Click here to view the recorded meeting.
Ms. Lyons, a justice reporter and video journalist, has authored/created stories that have appeared on PBS News Hour, KPBS, KVIE-PBS, and local television stations. She won a National Headliner Award for her work during the 2018 elections and has received several awards from the California News Publishers Association.

Attendance was limited to the first 40+ RSVPs to an emailed invitation, and all seated participants were fully vaccinated, distanced, and masked.
---

Zoom Meeting,
Saturday,
October 16, 2021: AAUW Philanthropy in Action
When women support each other, incredible things happen.
Members were informed of the Silverman Award recipient, Deb Cubberley, introduced by last year's honoree, Susie Monary-Wilson. Susie awarded the plaque to Deb in person on October 29, 2021.
Guest speaker Maria Salgado is a 2021-22 AAUW Career Development Grant recipient, which is part of the AAUW Fund. Salgado currently studies at the University of Sothern California, where she is earning a master's degree in Education, specializing in Enrollment Management and Policy.
Members heard about AAUW's ongoing and expanding acts of philanthropy and some of the remarkable girls and women who benefit. AAUW Nevada County Branch philanthropic support has provided:
More than $90,000 in AAUW Fund contributions just since 1990

More than 200 Local Scholarships since 1946

More than 20 re-entry grants since 1999

More than 125 Tech Trek sponsorships since 1998

Cleo Gibson Educational Scholarships & Grants, thanks to a generous Legacy gift from

Cleo Gibson (this fund will be discussed in more detail in the program)
The October program promises to be informative and uplifting.
---
AAUW is partnering with more than 150 organizations to host the Rally for Abortion Justice this Saturday, October 2. People will take action in 600+ events nationwide and online to demand an end to the dangerous, escalating attacks on reproductive rights and freedoms in this country. Join us!
We have long known that the day is coming when the Constitutional right to abortion will be challenged. While the Supreme Court of the United States has repeatedly confirmed this right since the Roe vs. Wade court decision in 1973, it has been systematically under attack for decades. States have enacted medically unnecessary restrictions and barriers making access inconsistent. The only answer now is Congressional action.
Access to critical health care should not depend on where someone lives.
This is where you come in: we need you now. Civic participation takes many forms, especially with an ongoing pandemic. Committing to calling your elected officials and empowering friends and family to join is just as, if not more, powerful than going to a rally or march in person. Please make decisions on where and how to advocate safely and take note of public health precautions required in your area. This weekend, you could:
Attend in-person: Check for a rally or march near you (and reach out to your state or branch to see if your local AAUW will be there!)
Engage virtually: Support the Women's Health Protection Act and take action on social media
Build community: Have a conversation with friends and family on the importance of defending reproductive health and freedom for all (read more in Where We Stand: Reproductive Rights)
Every person should have the ability to make their own informed decisions regarding their reproductive life. It is beyond time for abortion to be secured legally, funded fully, and equitably available for all who need it, when they need it, without shame or stigma.
Join us on October 2 and every day to protect reproductive health and freedom!
---
Saturday, September 18, 2021: Zoom meeting signals start of AAUW 2021-22 Year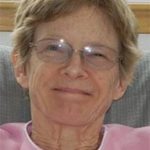 "Right in the midst of planning for the longed-for Welcome Back Brunch came the announcement from Dr. Kellerman of a new mask mandate, along with worrisome facts about COVID's spread in our county." —President Katherine (Bup) Greenwood
The first meeting in September featured:
Approval of the 2021-22 Branch Budget
Introduction of the Board and Appointed Officers
Introductions of new members
Preview of the year from Interest Group leaders
2021 Tech Trekkers reporting on virtual camp
2021 Local Scholarship and Cleo Education Grants/Scholarship recipients update
Small group break out time with an assigned discussion topic
The next general meeting will occur Saturday, October 16, 2021, with a program focusing on Protocols for Law Enforcers in Nevada County. Special guest speaker Sheriff Shannan Moon will share her expertise and experience. Stay tuned for more details here and in The Lodestone.
Summer 2021: A Time to Celebrate a Great Legacy and Make It REAL
The Branch recently awarded more than $15,000 in local grant money to four different community organizations. The grants were made possible by a generous bequest from the late Cleo Gibson, who was a member of the AAUW Branch and a former Branch President.
The four recipients of this inaugural Cleo Gibson AAUW Community Education Grants included Bright Futures for Youth/Citizens for Choice, The Caregiver Advantage, InConcert Sierra Composers' Project, and Community Beyond Violence. These programs align with AAUW's mission to advocate and provide philanthropic support in critical areas impacting the lives of women and girls.
Bright Futures for Youth and Citizens for Choice received $7,500 for the first year of a joint Peer Health Helpers project that will span two years, with the potential of additional monies for the second year. The project provides 50-plus hours of training in health and wellness for the student helpers. Using the training, the student helpers will work with their peers in areas of mental health, drug use, alcohol and tobacco prevention, and sexual and reproductive health.
July 2021, Rockin' Round the Clock for AAUW-Nevada County
Board member Fran Erickson donned 50s attire July 8, 2021, for the Nevada County Media Sock Hop project. She danced and offered a short message about the Branch, what it means to the community, and in the process got us out there with an opportunity to donate to the Branch. This event was an open one for any nonprofit in Nevada County. The program airs July 22 at 6 pm (cable, YouTube & NCM website).
Donations are to be split among all the organizations who participated. Thank you Fran!!
June 23, 2021 – In-Person Board Meeting: A MILESTONE
The Board met at President Katherine (Bup) Greenwood's home to transition new officers into their positions. After over a year of Zoom meetings, this gathering seemed extraordinarily special and serves as a reminder of what is to come in the year ahead for all Branch members. The joy of being together face-to-face was palpable, and we expect the September Welcome Back Brunch will provide the same sense of elation after a challenging year. Stay tuned for details here and in the Lodestone and email alerts.
We look forward to a memorable Welcome Back in September 2021.
Branch Scrapbook
Click here to view: A Stroll Down Memory Lane with AAUW Nevada County Branch of member activities created by Bernadette Sylvester.