Through National AAUW Funds, we have the opportunity to award the status of gift honorees based on one honoree for every $750 donated through our branch, both individual and branch donations. We had an incredibly successful year in 2019, holding not one, but two excellent Tapas & Trivia events. Our branch raised $10,380, allowing us to name 13 Gift Honorees. However, we limit the number to make elevate its significance. Because every year so many do so much, we have a rule not to honor members more than once every five years, narrowing the field.
Gift Honorees were announced at our Installation meeting in May: We are fortunate this year to have two younger, still working, AAUW members, to honor for their contributions in 2019 and beyond (pictured).
Amanda Welvaert and Stephanie Owyoung led an ad hoc committee to put together a means of engaging younger women from this community on issues of importance to them, with an activity as a part of such engagement. Although the activity occurred in February, the planning began in 2019, and resulted in "Ladies Night with a Cause". The purpose was to provide an opportunity for younger women in the community to congregate, enjoy themselves, work on a community project, and learn about AAUW. The project consisted of creating craft boxes for use by CASA representatives. It was by all accounts, a successful evening.
There was lots of camaraderie and fourteen craft boxes produced and subsequently delivered to the Child Advocates' office. Amanda had the initial idea for the younger group and got it started. She supported it through the entire process. Stephanie also did so, along with setting up the flyer for the event and getting ticket sales online through Eventbrite. This ad hoc committee, which also includes more seasoned AAUW members, will determine what the sequel to this event will be. We honor and thank Amanda and Stephanie for their leadership in this ongoing effort to connect with younger women in Nevada County.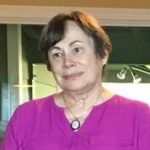 Susan Frater is one of those people who just step up wherever needed and is always there for us. She took over as Secretary a couple of years ago when that Board member couldn't serve out her term. She took on Hospitality for several years, which involves arriving early for every meeting and opening brunch, and making sure everything is set up for beverages and snacks. We especially want to thank her for her help in 2019 when she faced some health challenges, and still volunteered to help us out as needed. I am happy to say, that she has recovered and is doing well. We wish to thank and honor Susan, for all she does for AAUW.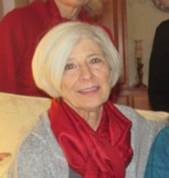 Chris Casey is one of our newer members, but she really stepped up to help us in 2019. She agreed to take charge of the Silent Auction for our November Tapas & Trivia event. This included working with the Pacific Auction Company for scheduling, entering into a contract and helping decide the items and trips they would bring to our event. It also included working with the Interest Groups for baskets and other local donations, as well as making sure everything went well on the night of the Event. She was also responsible for following up with Pacific Auction Company after our Event to hear their tally and obtain our auction profit. This event was incredibly successful, with a net profit of $17,763 for Local Scholarships and AAUW Fund, and $14,563 came from the auction proceeds! As if her contribution to the success of the November Tapas & Trivia event through taking charge of the Auction wasn't enough, Chris agreed to become fundraising Chair of our 2020 Tapas & Trivia event and has already worked hard toward that end. The Committee already met and a number of decisions were made before the Stay-at-Home orders began. We will all keep our fingers crossed, but right now we want to thank and honor Chris for her extraordinary efforts.

CeCe Royal has been an incredible asset to AAUW and plays many key roles in our success. Luckily, it has been more than five years since we honored her, so she is eligible for this honor! CeCe is an appointed officer in charge of Communications. This is a broad role, and CeCe has expanded upon it. It includes working with National to make sure our local branch receives all the important news about AAUW, as well as making sure the National and State operations understand our local needs as well. One of the important things she has coordinated with National is our website as they host the venue. CeCe has recently revised and updated our website, and continues to work with all of us to make sure things are kept up to date. Not an easy task! CeCe also designs and puts together our Membership Directory, and has recently initiated changes to make it more streamlined. Our next Directory will really be small and handy! CeCe is incredibly creative and puts together pretty much all of our promotional material for our fund-raising events, including Save-the-Date cards, flyers, media ads and banners. Her computer design skills are impressive. She is not one to "do things the way we have always done", so she continues to keep us on our toes, always making us move forward to figure out how to change and do things better. CeCe, we thank and honor you for all your incredible contributions to AAUW.